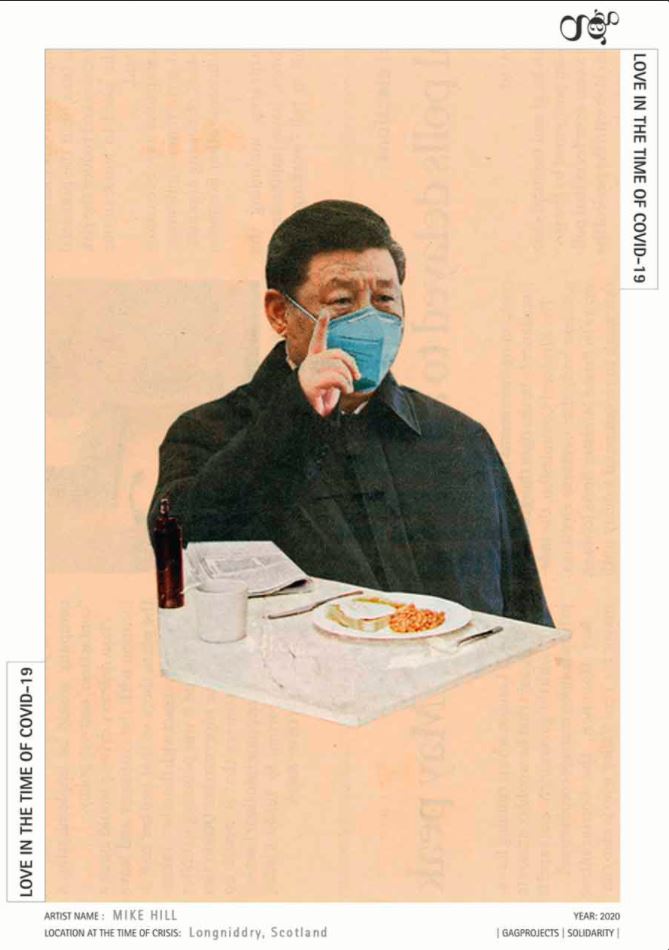 Love in the Time of COVID-19
The National Museum of Australia gratefully received a donated set of the Love in the Time of COVID-19 prints, a not-for-profit online group exhibition curated in 2020 by GAGPROJECTS in Adelaide. The series presents a range of artistic responses to the pandemic from Australia and around the world.
One of the works is by Scottish artist Michael Hill, presenting an imaginary portrait of Xi Jinping, President of the People's Republic of China. This was one of eight works that Hill created in 2020 as part of a series speculating how world leaders were spending their time of isolation. Hill created the portraits using collage drawn from contemporary news media imagery. Here, Xi Jinping is presented wearing a surgical mask, and sits, improbably, in front of a cooked breakfast and a newspaper.
We will show more objects from our developing COVID-19 collection throughout 2021.