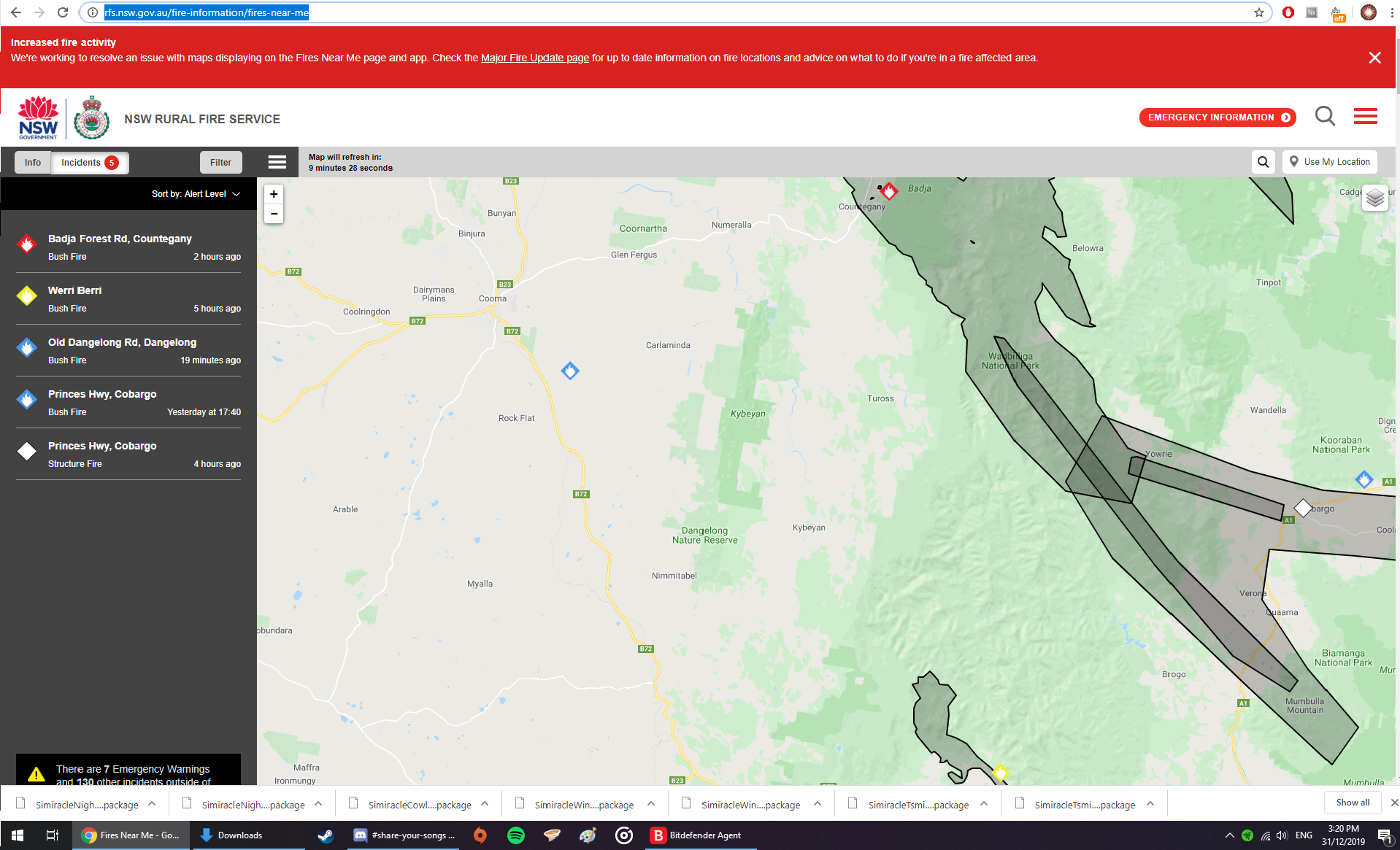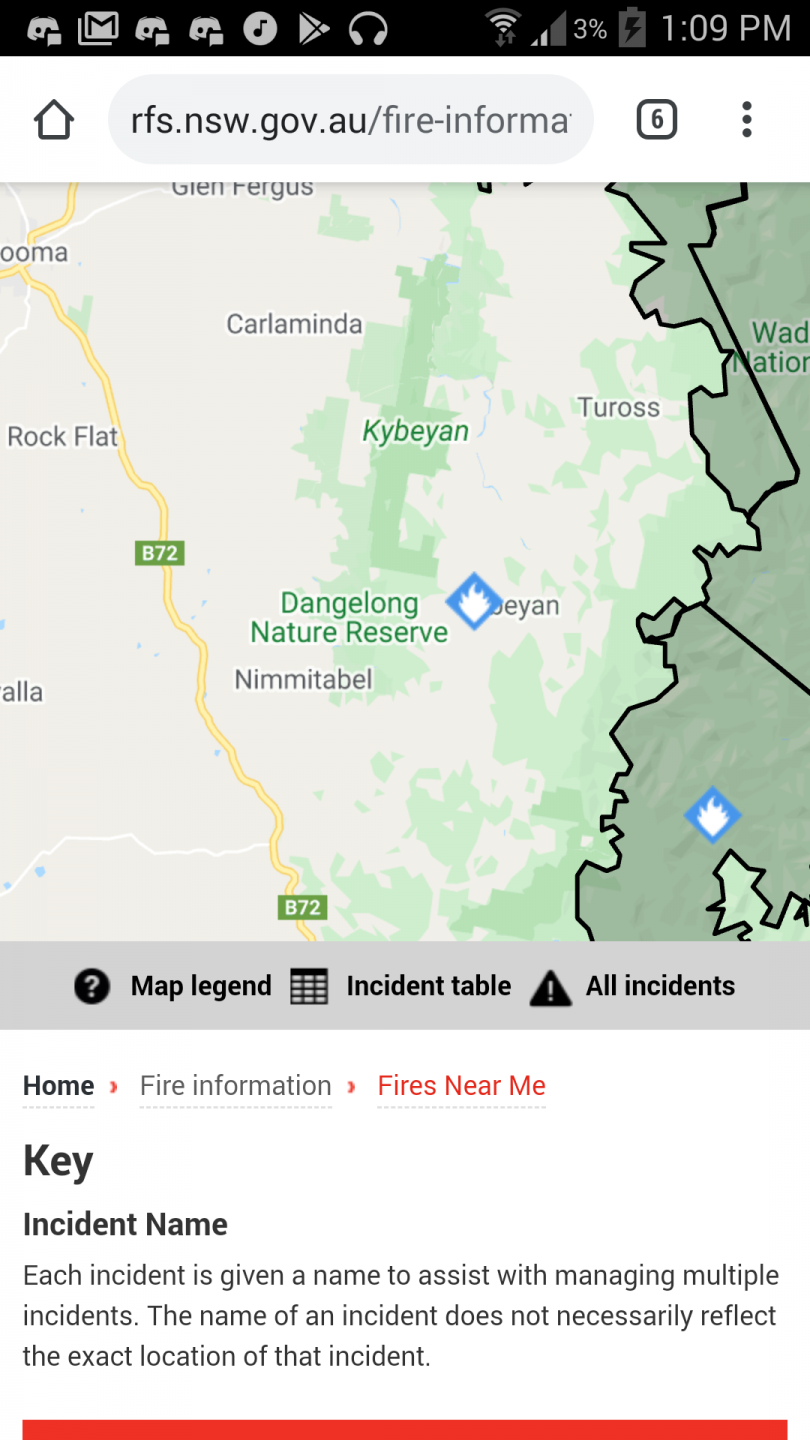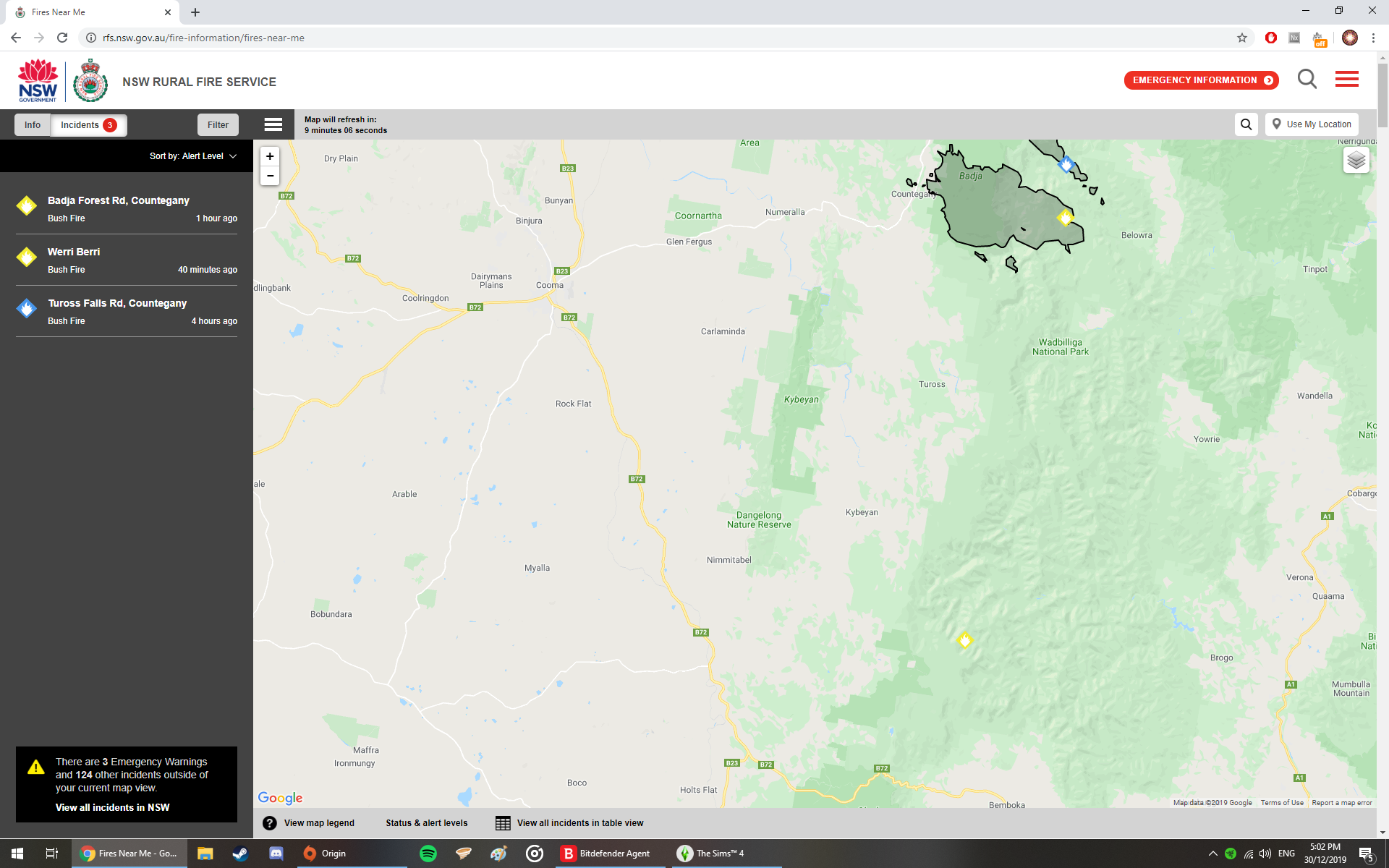 Tiny Town vs Big Fire (feat. No Firefighters in Town)
Pictures of the RFS website showing the fires approaching my tiny village.
We had to constantly check and refresh the page as the fire grew that fast. I still remember Mum yelling at me when I hadn't refreshed it in over two hours.